Free RPG Day 2022
Don't miss the RPG event of the year! Visit our brick-and-mortar store on Free RPG Day 2022 and receive a treasure trove of new and exclusive RPG adventures, previews, and accessories as part of this marvelous day of roleplaying celebration!
Navigation
---
When and Where?
Saturday, June 25th, 2022 from 10am – 6pm at Noble Knight Games (map)
[ Back to Top ]
---
How Does This Work?
Every visitor to our store can select one free RPG item from the selection below, no cost, no obligation. Just… free!
A table will be set up in the Gaming Hall displaying all the fine options you can select from, and one of our wonderful staff to help you choose.
Plus, for every $15 you spend in the store that day, you will receive a special ticket. Customers can also earn tickets by participating in events. Use tickets to:
Choose additional Free RPG Day items (1 per ticket)
Enter into Prize Raffles
Raffle prizes will include the most high-demand limited quantity free items from this year's offering, as well as a few items from the NKG "prize vault".  This way, even if you aren't the first through the doors, you can still get a crack at those most sought after items.
You're also always welcome to play from the extensive Games Library while here, or bring your crew in for an afternoon's adventure!
[ Back to Top ]
---
Play RPGs With Us In-Store!
We're excited to once again be hosting Free RPG Day roleplaying games and demos in-store!

Learn to Play D&D 5th Edition
If you've ever been curious to try D&D 5E and didn't know how, here's your chance! Adventurers League is the official Organized Play group for the latest version of the Dungeons & Dragons roleplaying game. In this 3 hour session, an Adventurers League representative will help you create a character and then DM you through a short adventure. All supplies (including dice) will provided. And you get to keep the dice!
This event requires signups. Please sign up in advance by stopping into our brick and mortar store and speaking with a store associate.
Alternatively, send an email to storelead@nobleknight.com with your first name and last initial.
Event is limited to six players; first-come, first-served.
The Fane of Death
Adventure hosted by Noble Knight's own RPG Czar, Andrew
It's the Day of Green Death! The Fane of Death, the most holy site of the Cult of Sovereign Death, stands open. For six hours, the magical wards that protect the temple have been released, and mortals can once again walk the its silent halls. For anyone brave enough to enter this sacred site, the treasures of the ancient dead lie open for the taking.
But beware, for today is also the day when Sovereign Death seeks to compensate for those who somehow slipped his bony grasp and balance his Ledger of Souls. Death's tally will expand, the Halls of the Fallen will swell with fresh souls, and a few brave fools will emerge with treasure. Care to wager your immortal soul against the creatures and traps of the Fane of Death?
No signup required. This is a drop-in RPG event using the Dungeon Crawl Classics RPG system. Level zero characters and dice will be provided. Each session will last half an hour. Enter the Fane of Death, grab treasure if you can, and die in spectacular fashion.
[ Back to Top ]
---
Ok, Ok, Get to the Freebie Selection!
This is the most current information available on the products that will be available!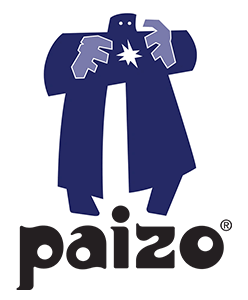 Paizo Publishing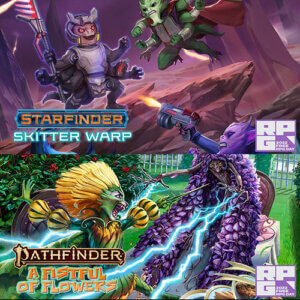 Skitter Warp is a short Starfinder adventure with 4 pre-generated characters to let you quickly lend some helping hands for Free RPG Day!
A Fistful of Flowers is a short adventure for 3rd-level characters that takes a band of leshy heroes out of the forest and into that most dangerous of locations—an aristocrat's fancy tea party.
[ Back to Top ]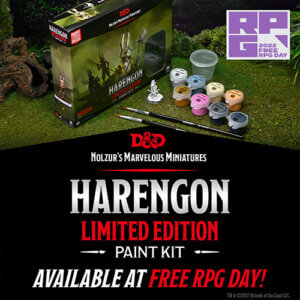 The D&D Nolzur's Marvelous Miniatures Harengon Limited Edition Paint Kit is perfect for new and experienced painters! The kit contains everything you need to paint your own Harengon to use in any tabletop adventure! The kit includes 1 Harengon figure, 8 Vallejo paint colors, 2 brushes, and 1 water pot.
[ Back to Top ]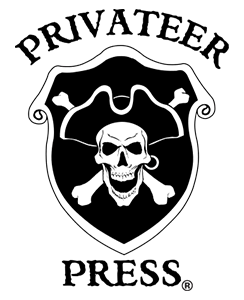 Privateer Press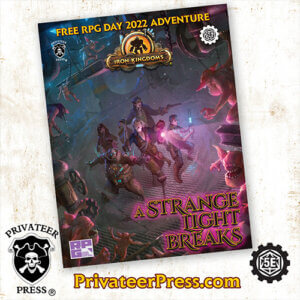 Explore the even stranger side of Iron Kingdoms: Requiem in this showcase of the foremost paranormal investigators in the world of Full Metal Fantasy. In A Strange Light That Breaks, confront mischievous grymkin, the restless dead, and more in this short adventure for five 1st-level characters.
[ Back to Top ]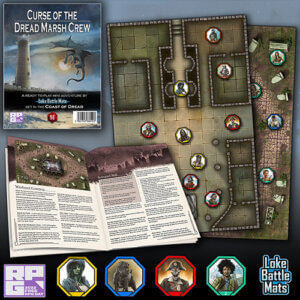 Curse of the Dread Marsh Crew is a ready to roll 5E adventure by Loke Battle Mats. Set in Maps from the Coast of Dread, this adventure includes Battle Maps and cut out tokens for Characters, Adversaries and Terrain.
Also contained within the adventure book are a quick 5E guide, sheets for the pre-generated characters and stat blocks for the foes they will encounter.
[ Back to Top ]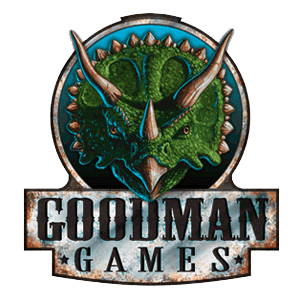 Goodman Games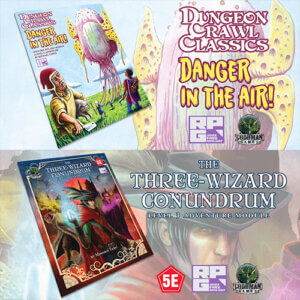 In Danger in the Air!, a huge creature drifts in the air above the homes of the village; a structure visible within its great body and the glitter of gold sparkling inside. What other treasures—and terrors—might this visitor from elsewhere possess?
Three-Wizard Conundrum: Word is 3 mighty wizards are looking for a band to retrieve a fabled ring of wizardry. Whichever wizard you choose, your trek leads to a place where magic almost died, and the mountain holds surprises not even the wizards are aware of…
[ Back to Top ]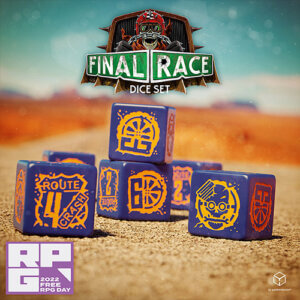 Final Race Dice Set: Step on it! The Final Race starts now! Keep control and don't lose your cool, or let the red mist cover your eyes – whatever lets you win! The various post-apocalyptic markings on the dice faces tell you one thing: there is nothing but the race! With their background being blue and paintings orange, you cannot lose!
[ Back to Top ]

Steamforged Games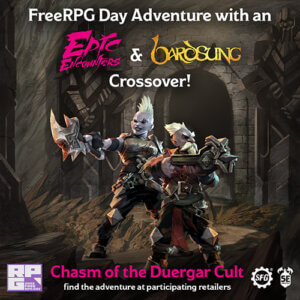 Chasm of the Duergar Cult: The Duergar's rituals threaten the kingdoms of the underworld, and the nations of the surface. A party of adventurers must venture into the depths, and fight their way through the legions of the Duergar Cult to try and prevent a terrible demonic force from being called up.
[ Back to Top ]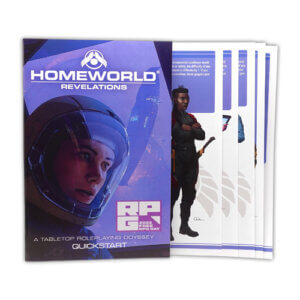 A new tabletop roleplaying odyssey begins! Complete starter rule set and thrilling adventure for the forthcoming Homeworld: Revelations 2d20 RPG, with plenty of hints and tips for new GMs.
[ Back to Top ]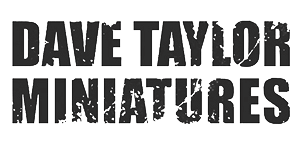 Dave Taylor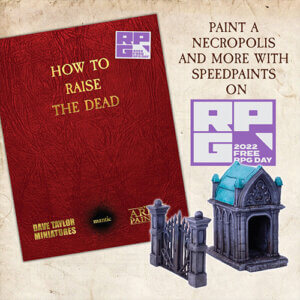 Ready to raise an army of the dead as swiftly as a necromancer? Learn to paint your Mantic Games terrain and undead miniatures quickly using Speedpaints from The Army Painter in this easy-to-follow How to Raise the Dead booklet from Dave Taylor Miniatures. Each bundle contains six booklets plus a mausoleum and cemetery gates terrain piece from Mantic.
[ Back to Top ]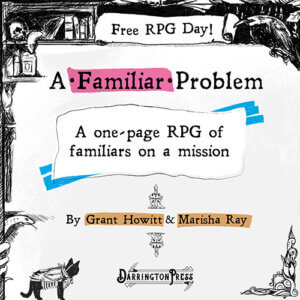 A Familiar Problem: A new, one-page RPG of magical familiars on a mission! Created by Marisha Ray (Critical Role) and designed by Grant Howitt (Honey Heist), you'll play a scrappy team of summoned magical creatures, left behind as the spellcasters went adventuring. To prove you're up to adventure, too, band together and undertake a daring quest of your own!
[ Back to Top ]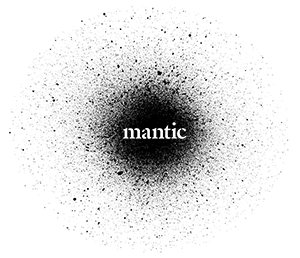 Mantic Games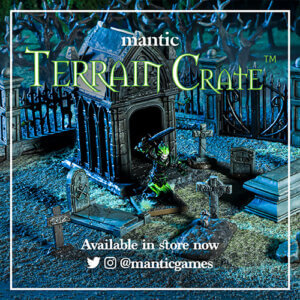 Inspire your party with the incredible mausoleum. This amazing, pre-assembled plastic scenery will become a centerpiece for gothic RPG adventures.
[ Back to Top ]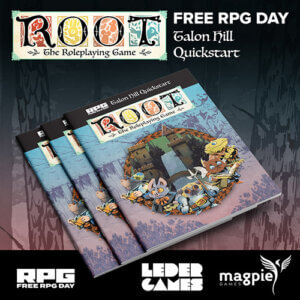 The Talon Hill Quickstart contains pre-generated characters and a full clearing write-up along with all the rules to get you started playing quickly! In Root: The RPG, you and your friends take on the roles of wandering vagabonds—heroes, rogues, and adventurers who have the potential to change the fate of the Woodland—and you've recently arrived at Talon Hill!
[ Back to Top ]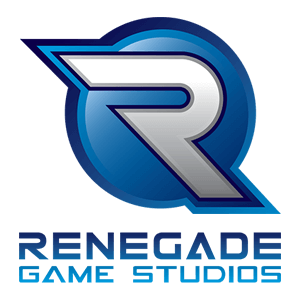 Renegade Game Studios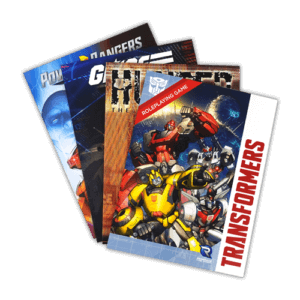 Store your character sheets and notes in style with these folders for these great RPG titles:
Hunter: the Reckoning
Transformers
G.I. Joe
Power Rangers
[ Back to Top ]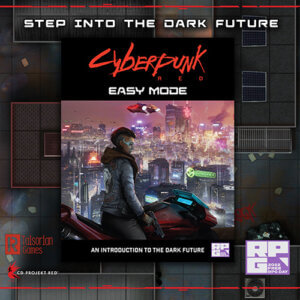 Step into the Dark Future with Cyberpunk RED Easy Mode, a quickstart and mission that'll throw you head-first onto the streets of Night City.
[ Back to Top ]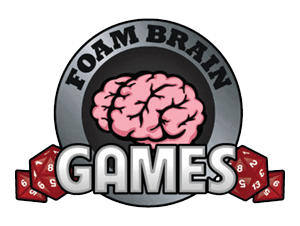 Foam Brain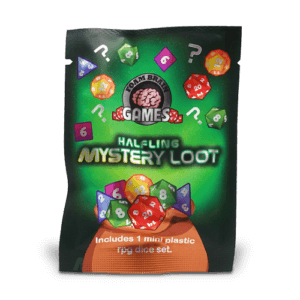 These itty-bitty adorable dice are a hit at convention booths and now they're available to everyone! There are 20 different colors of sets available in a bright green Mystery Loot Bag – whichever color you get is a win because these little dice are so fun!
[ Back to Top ]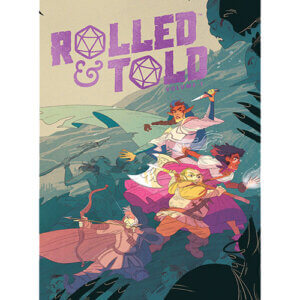 Grab Rolled & Told Vol. 1 on Free RPG Day 2022! It contains all the adventures, comics, and articles from issues zero to six!
[ Back to Top ]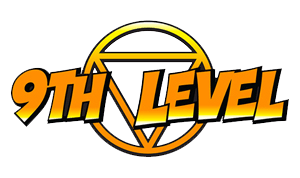 9th Level Games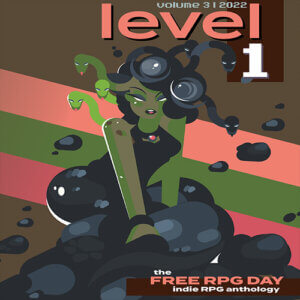 The Indie RPG scene is a diverse, fascinating, and vibrant part of the TTRPG community. Once again, 9th Level Games brings a collection of different ideas from the world of Indie RPGs to Free RPG Day 2022 with Level 1 Volume 31!
[ Back to Top ]