The Return of Gaming & Events
Answering your questions about the return to in-store play
---
It's been a year. Over a year, in fact, since we suspended all store events and play groups at Noble Knight Games. And now, we're excited to resume in-store gaming, organized play, and events in our Gaming Hall!
New to the games?
New players, and those new to tabletop games in general, are always welcomed at our castle. All publicly listed events are welcoming to new players, and to those interested in learning the game. You are cordially invited to stop by, watch a game, and request a demo.
Our play groups aren't exclusionary clubs, they are gatherings of folks who like having fun. They're excited to play with others, and that's why we love hosting them. The NKG staff are happy to introduce you to the the groups, and we can assure you that we (and the group hosts) would be nothing short of thrilled to tell you about games!
What are the hours for gaming?
To better accommodate the return to gaming at our shop, we've extended our storefront hours as of July 1, 2021. (We're very excited about it.)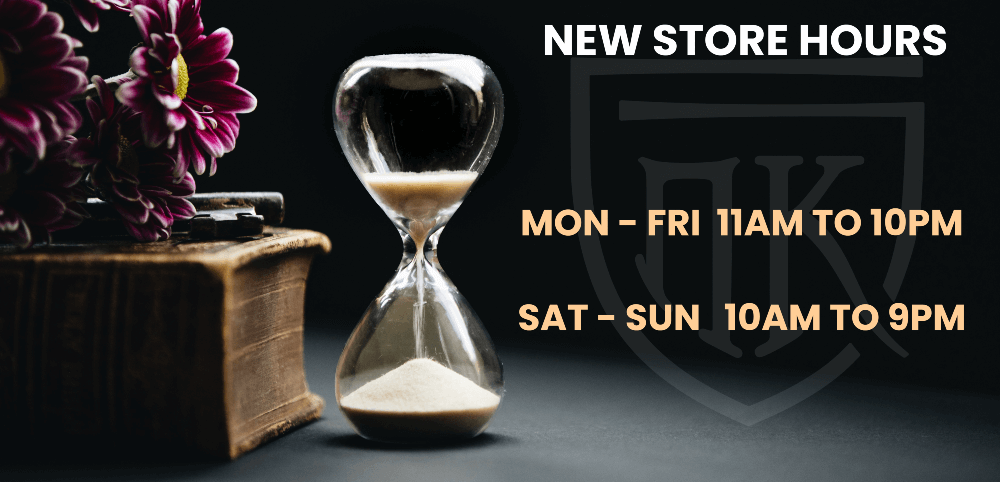 Can I reserve a spot?
Stop by and play at our shop! Open tables are first come first served. We have a very large play space; rarely is there a night when there isn't room for a few more gamers!
At this time we are not offering private room or game table reservations, aside from holding space for the organized play groups and scheduled events listed below. At least one additional table will be held open every night for those wishing to visit and play their own game, or one from our games library. That table space and any other unused tables are first come, first served for the time being.
We will again provide limited reservations once our full event schedule and other plans have solidified.
What gaming events are taking place now?
We are beginning with a gradual rollout for events and play groups as we beef up our staffing and hours. More groups and events will be added as plans solidify.  All of the groups shown below are welcoming new players, and are happy to give you a demonstration of their games!
As of July 2021, here's our starting lineup of open gaming events:
---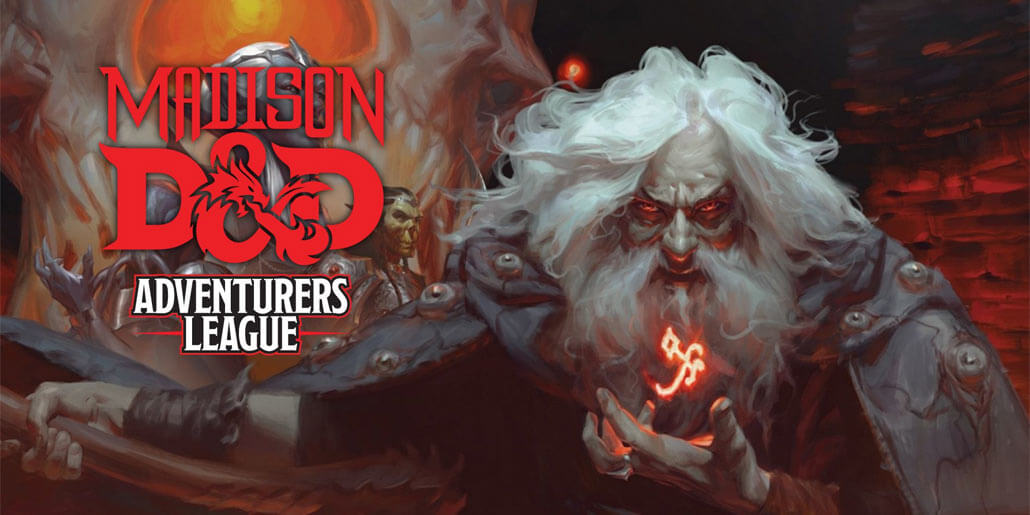 Madison D&D Adventurers League – Organized play for Dungeons & Dragons 5th Edition.
Every Monday night at 6:00pm, and the 2nd Saturday of every month at 11:30 am.
Entry: Free    See more details
---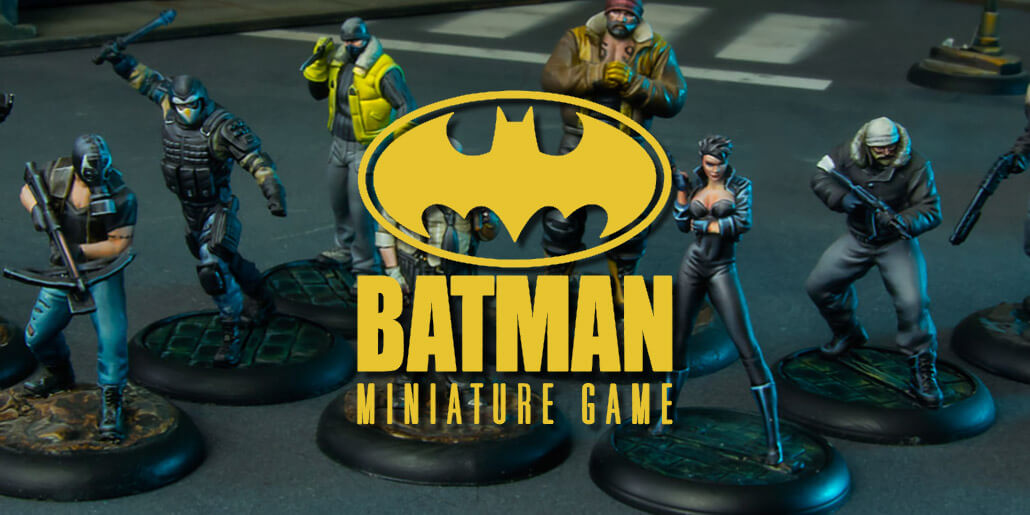 Batman Miniatures Game Night – Miniature combat in Gotham City
2nd and 4th Monday night of each month at 6:00pm
Entry: Free    See more details
---
Marvel Crisis Protocol – A miniature war game set in the Marvel comics universe
1st and 3rd Monday night of each month, beginning July 19.  Time TBD
Entry: Free    More details coming soon
---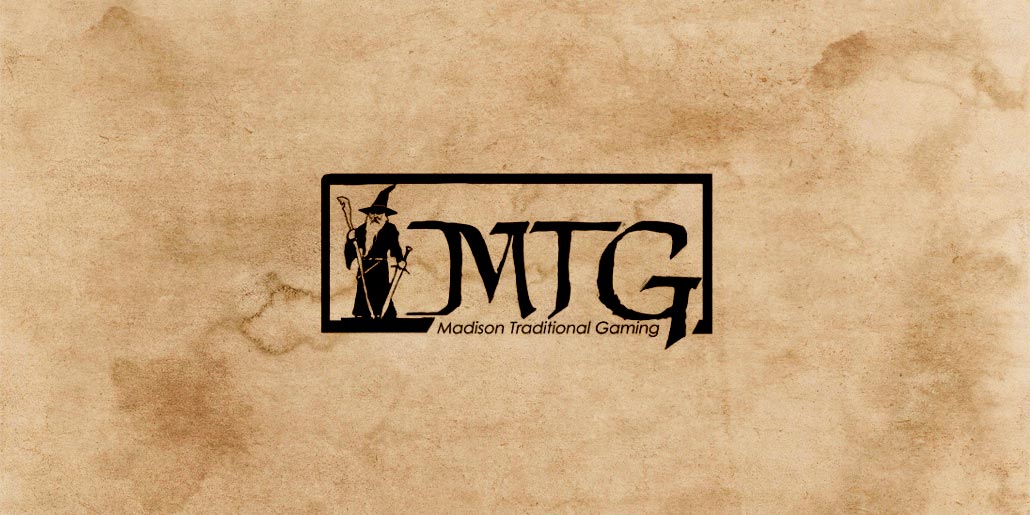 Madison Traditional Gaming – A variety of seasonally changing table top role playing games
Every Tuesday night at 6:00pm.
Entry: Free    See more details
---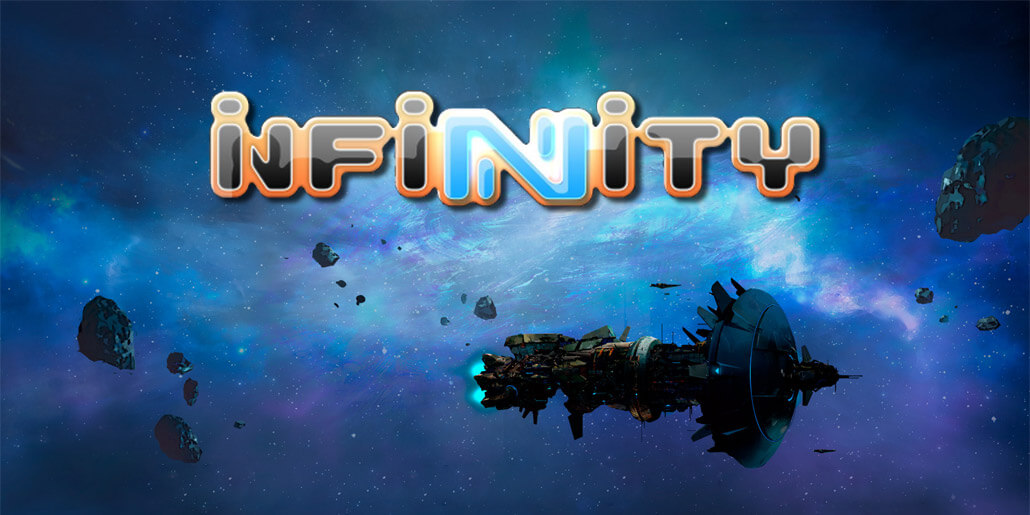 Infinity – A futuristic sci-fi tabletop miniature combat game by Corvus Belli
Every Tuesday night at 6:00pm.
Entry: Free    See more details
---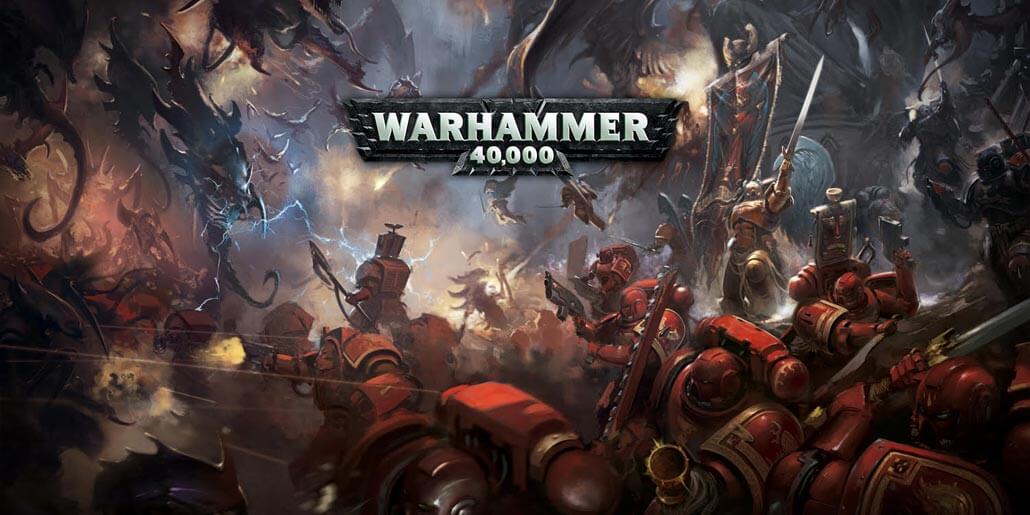 Warhammer Wednesday – Warhammer 40,000, Age of Sigmar, Necromunda, and other Games Workshop miniature combat games.
Every Wednesday night at 5:30pm.
Entry: Free   See more details
---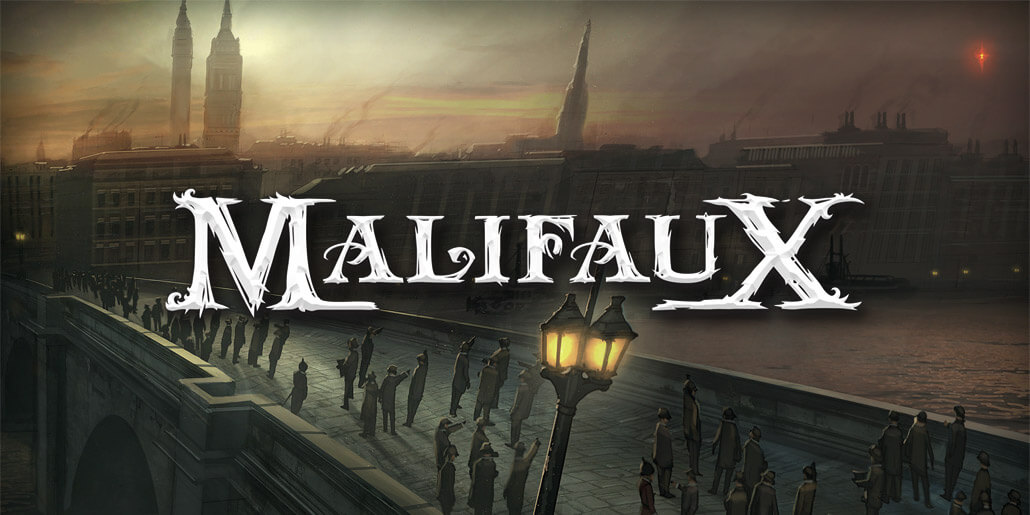 Malifaux Wyrd Wednesdays – A steampunk/horror/fantasy miniature skirmish game full of the best kind of weird, by Wyrd Games
Every Wednesday night at 5:30pm.
Entry: Free   See more details
---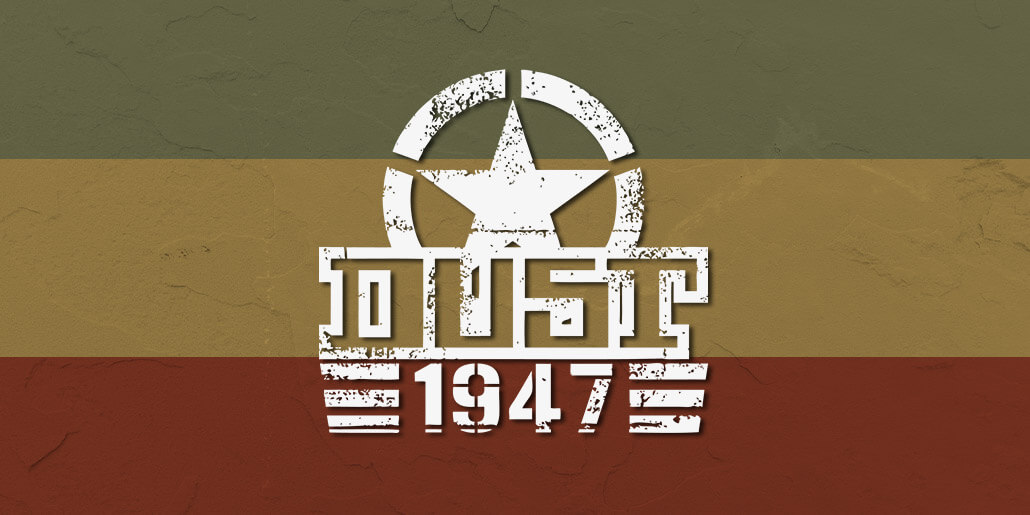 DUST 1947 Thursdays – A WWII alternate history miniature skirmish game with mechs, cultists, monsters and more
Every Thursday at 6:30pm
Entry: Free   See more details
---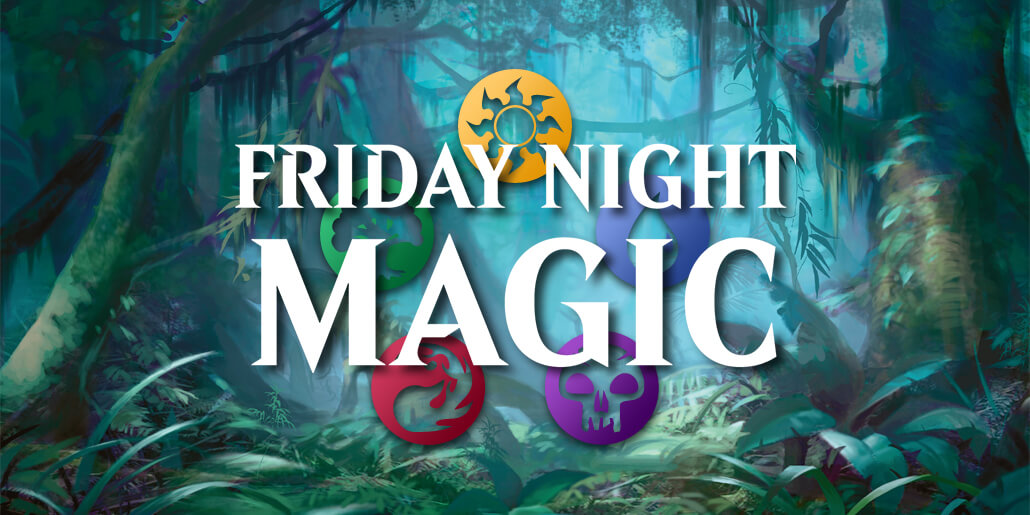 Friday Night Magic (FNM) – Magic the Gathering collectible card game.
Every Friday night at 6:15pm.
Format

Our usual FNM format is Chaos Draft: select your draft packs from a variety of sets we'll have available.
On new set pre-release and release day Fridays, the format may change to Pre-Release Sealed or a Set Release Booster Draft.  However if enough players wish to Chaos Draft instead, both formats will run side by side.

Entry: $15 for standard Chaos Draft. Those wishing to draft higher price premium packs may do so for an additional cost.   Entry price may vary on Pre-Release and Set Release Fridays.    See more details
---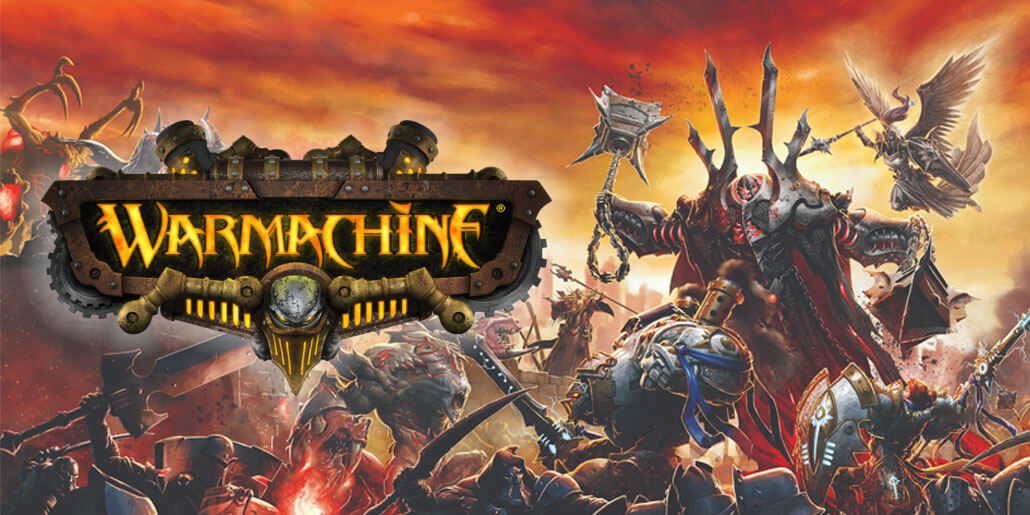 Warmachine Fridays – Steam-powered mechs and spell-slinging sorcerers battle in this miniature war game
Every Friday at 6:00pm
Entry: Free   See more details
---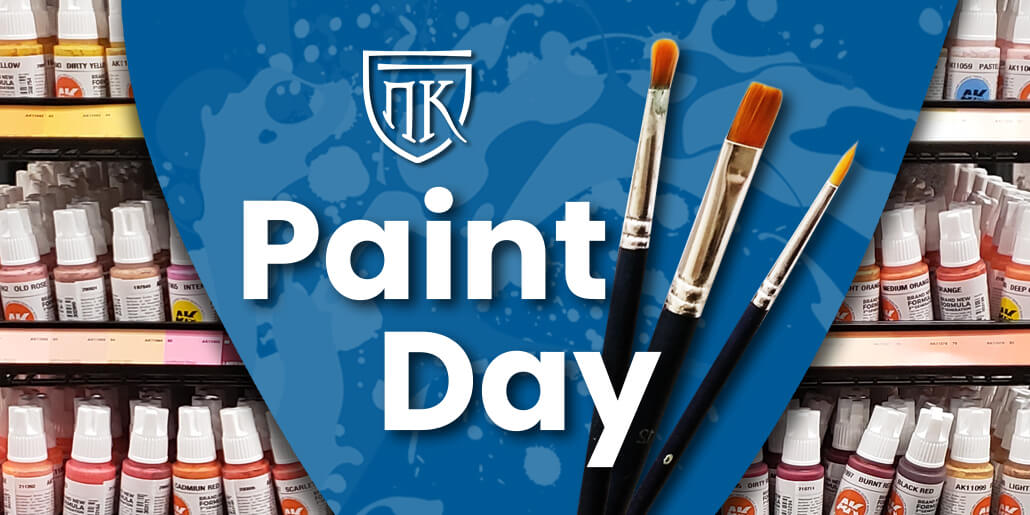 Miniature Painting Day Saturday– A casual gathering for miniature painters and those who want to give it a try.
1st Saturday of every month from 1:00pm – 4:00pm.   First time painters are encouraged! (We know you'll be hooked.)
Entry: Free   See more details
Miniature Painting Contests – Noble Knight Games regularly hosts a miniature painting competition with loads of prizes. We just wrapped one up at the beginning of July, and another will be coming soon. It's been increasingly popular and we have no plans to stop any time soon!
---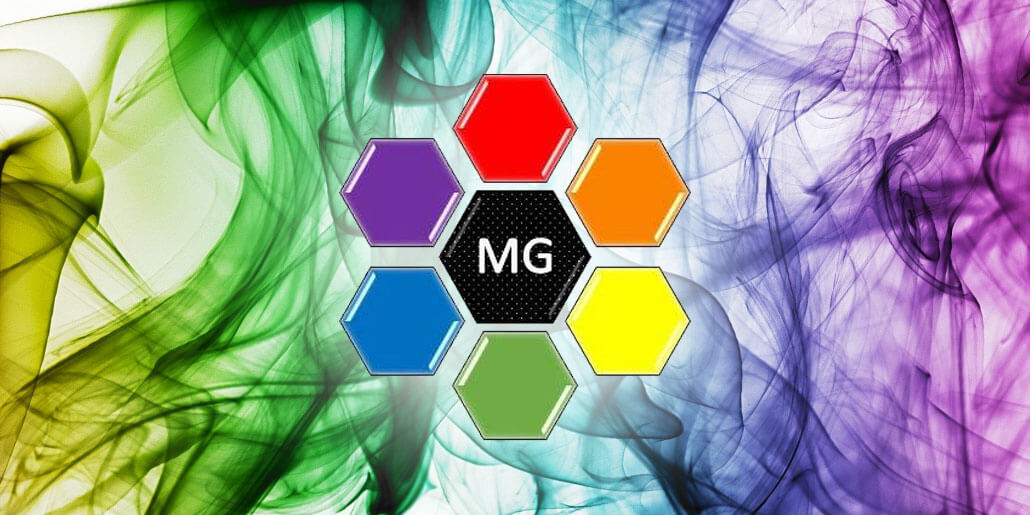 Madison Gaymers Saturday Game Day – LGBTQA+ friendly gathering for casual board games and card games. Always welcoming of drop-ins and new regulars.
4th Saturday of every month from 1:00pm – 5:00pm
Entry: Free   See more details
---
I don't see my group or game here, will it be back?
Not to worry, we will be rolling out many more groups and events over the next weeks and months.  Chances are, if your game had an organized play day prior to the pandemic, it's likely to be back. If its a new hot game, chances are also good that we are looking at starting up a regular play night!
New Groups – Yes please! Are you interested in starting a regular group, hosting your regular group or club publicly at our space, or organizing a one-off tournament? Let's talk! Send an email to events@nobleknight.com, or give us a call and set up a time to chat. We do have some stipulations for groups that are publicly listed as part of our lineup, but we are always happy to see more games being played.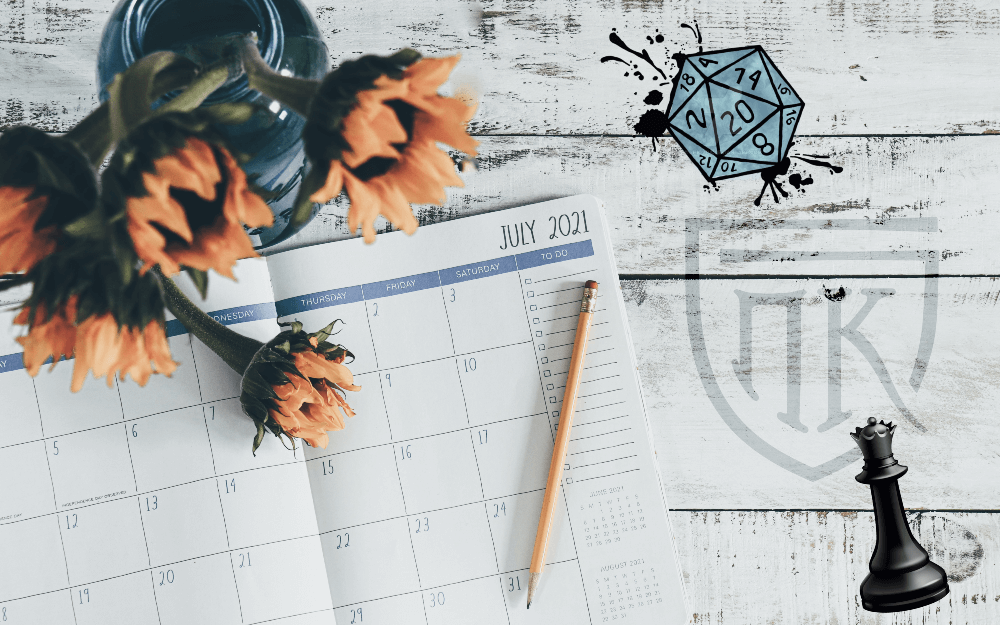 How can I keep up on the events?
With this sweet new Gaming Hall site, you can stay quickly informed by visiting Events to see the current schedule. Our Events & Conventions category also contains posts with deeper information on many of the groups, clubs, and events that take place regularly.
You can also:
If you live near enough to join in our local events, we invite you to join our Local Player Community Group on Facebook.
Sign up for our Newsletters. We have both a local and international newsletter, with $50 prizes every month to random readers! If you wish to join the Locals specific list, just let us know by sending an email to Contact@nobleknight.com.
On mask use and vaccinations
At this time, following the lead of the CDC and local health authorities, we do not require those who are fully vaccinated against Covid-19 to wear face masks.
Organized play groups may make other requirements for their groups, and we support whatever they choose to enforce for their private clubs during these early months of returning to events.
We ask that you respect the choices of anyone who wishes to continue wearing a mask regardless of their vaccination status. Many may have health risks, have children (or be children) who cannot yet be vaccinated, or simply feel more comfortable with this additional protection for the time being. There are many who have very good reasons to do so, and we will not permit any harassment based on mask use.
Our staff will also happily comply with any request for masking.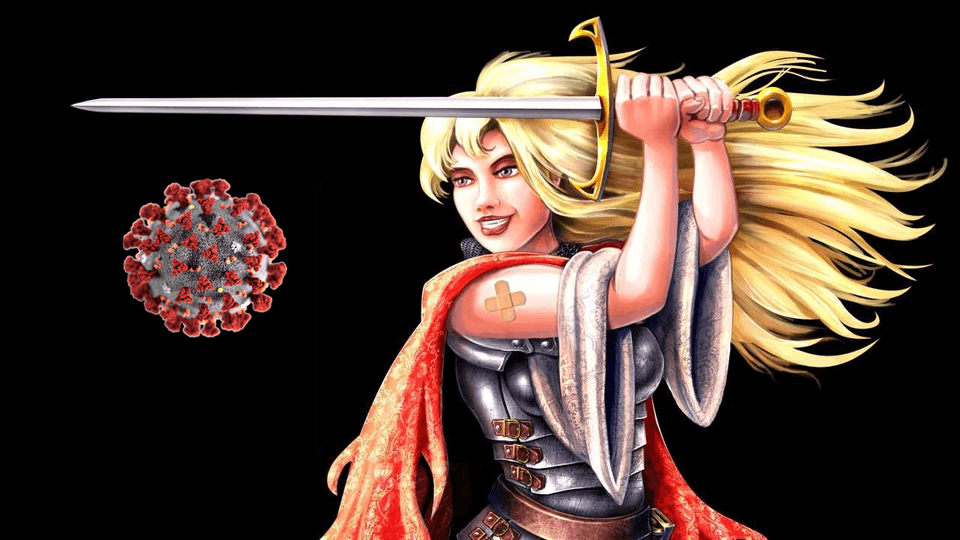 See you at game night!