Marvel Crisis Protocol
---
When?
On the first and third Monday of every month
6:00 pm
The game
Marvel: Crisis Protocol is a tabletop miniatures game set in the Marvel Universe. Players assemble, paint, and collect an ever expanding line of high detail plastic miniatures by Atomic Mass Games, representing iconic Marvel characters both good and evil. Choose characters from your collection to form a Marvel inspired dream team, and pit your forces against one another on an interactive tabletop combat zone. The terrain itself can be thrown, crashed into, and even destroyed during this super powers showdown!
Players bring 10 models to a standard game of Crisis Protocol. They will then narrow those down into a smaller team based on the Crisis Cards that are played and determine the scenario.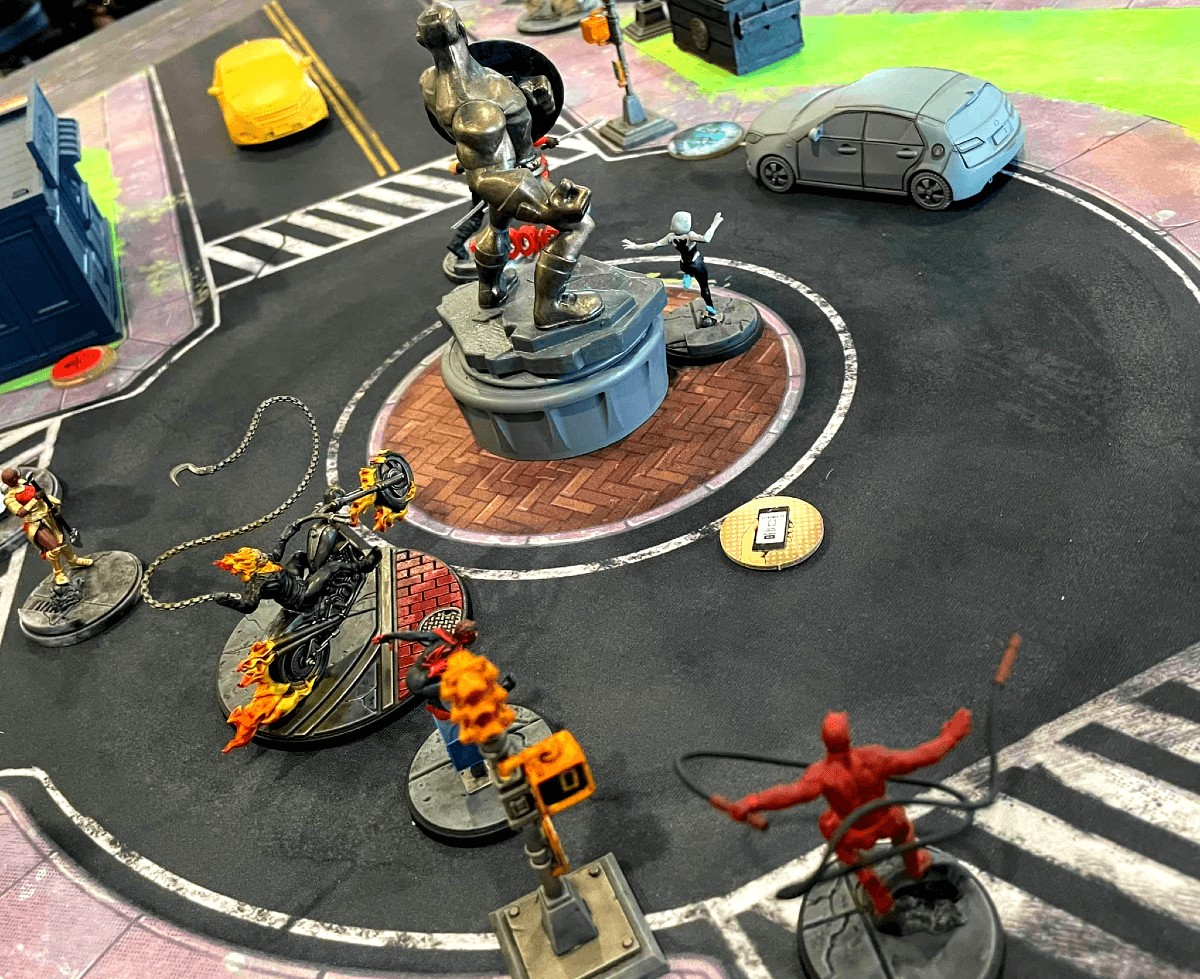 Game night format
The hosts of this casual play group are happy to provide demos on request and show you how to get started.  You're always welcome to just drop in, watch a match, ask questions or catch a demo, or meet the others before playing. Now is a great time to start getting your team of Supers together, as there are plans for an upcoming multi-session special Infinity War event.  Keep your eyes peeled!
What can you expect and what should you do if you want to get a match in at Marvel Crisis Protocol Mondays? If you're planning to drop in and get straight to the "Hulk Smash" part, great!
Play takes the standard game format, which means you should bring a roster of:
10 models
8 tactics cards
6 crisis cards (3 of each Extraction and Secure).
Some terrain is provided by the group hosts, and some is available from the Noble Knight Games provided terrain. There should generally be enough for at least 2 tables even if no one else brings any along. You are however welcome and indeed encouraged to bring along your favorite piece(s) of terrain. Variety is the spice of life after all.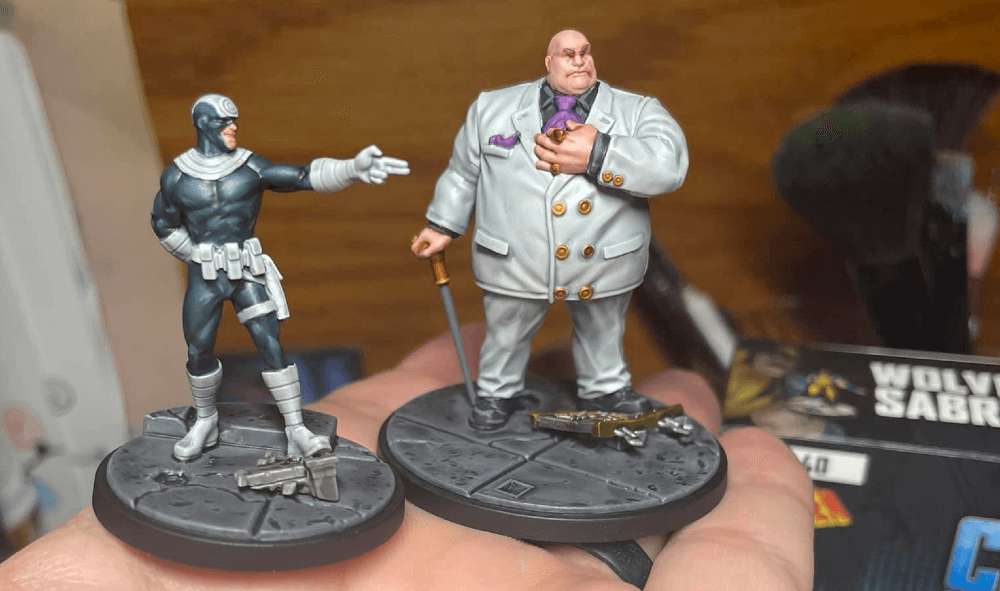 Join Up
Have questions or want to let the group know you're coming?
Join the Marvel Crisis Protocol – Madison WI Facebook group to stay in touch with other local players, compare notes and works in progress, and organize games.
You can also join the Noble Knight Gaming Hall Community to chat about your games, meet and encourage new players, and see what else is going on in the Gaming Hall.
And of course, last but never least, we will continue to add and update event dates and special tournament details here on the Gaming Hall website.
We hope to see you soon at Marvel Crisis Protocol Mondays!