We've got three publishers and three wargame preorders to share—and a subtle recommendation to pick them up before they're all spoken for!

---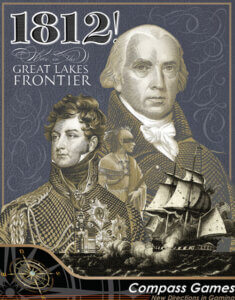 Europe had been engaged in a war with Napoleon's France for nearly ten years when the United States thought the time was right to pluck the jewel of Canada from the Crown of one of the mightiest powers on Earth, Great Britain.
1812! War on the Great Lakes Frontier is a card-driven strategy game that simulates the naval and land actions fought on and around the Great Lakes of North America during The War of 1812. This is a two-player game with either player commanding the naval and land forces of the United States of America or the British Empire.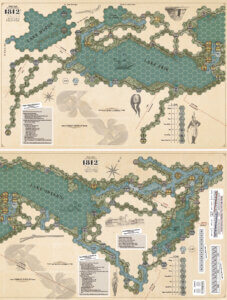 Players will alternate playing Strategy cards, spending Operation Points and causing historical events to occur. Operation Points are the currency used to move and fight battles with military units. The scale of fighting units is regimental and single ship. Each leader, regiment and naval vessel has been researched to determine its relative strength and weaknesses based on battle performance, unit size, and type. With armies rarely exceeding a few thousand men, the forces are manageable and the clashes are skirmishes in comparison to the battles fought in Europe.
Units/Map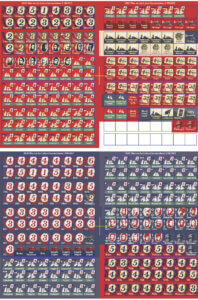 Unit density is small, 288 units over 2 maps at 55 square miles per hex. The playing area is a hex-based with a point-to-point feel encompassing the three primary battlegrounds of: Lake Erie, Lake Ontario, and Lake Champlain. There are no overly complicated systems or tables allowing quick and intuitive game play. The game scenarios range from a single map with each player holding one hand of 8 Strategy cards with a 1.5 hour playing time up to the full 2-map, nine-hand campaign averaging a 9 hour playing time. All of the scenarios and the full campaigns are highly re-playable with new experiences in each playing.
Quick Play tables for land and naval combat resolution are included for easy solitaire play.
Details
Complexity: Medium
Time Scale: Seasonal turns
Map Scale: 55 square miles per hex
Unit Scale: Regiments

Players: 1-2
Solitaire: Medium
Playing Time: 1.5 hours for scenarios (9 hours for campaign)
Recommended Age: 14+
Components
Two 22″ x 34″ Maps
One 8.5″ x 11″ Map
337 5/8″ counters
104 US Strategy Cards
102 British Strategy Cards
14 Combat Cards
Four Player Aid Cards

One Terrain Chart
Two Land/Naval Combat Displays
Five Single Map Scenarios
Six Two-Map Scenarios and Full Campaign
One Rules Book
One Play Book
Dice
---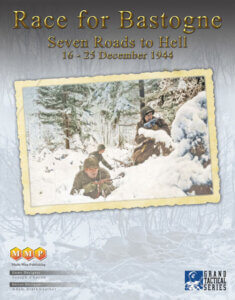 Next on our tour of three publishers and three wargame preorders:
Race For Bastogne is a Grand Tactical Series (GTS) game that covers one sliver in the history of the Battle of the Bulge. On 16 December 1944, the Germans launched their great offensive through the Ardennes.
The XLVII Panzer Corps attacked with the 2. Panzer Division and 26. Volksgrenadier Division, reinforced by the Panzer Lehr Division. Defending was part of the 110th Infantry Regiment of the 28th Infantry Division. It should have been a blitzkrieg through the thin defenses but stubborn resistance, the terrain, and the well-managed commitment of American reinforcements caused the German attack to fail to take Bastogne just as the 101st Airborne Division arrived. Even as German forces by-passed Bastogne to extend the "Bulge," the 101st was hard pressed to defend the critical crossroads town.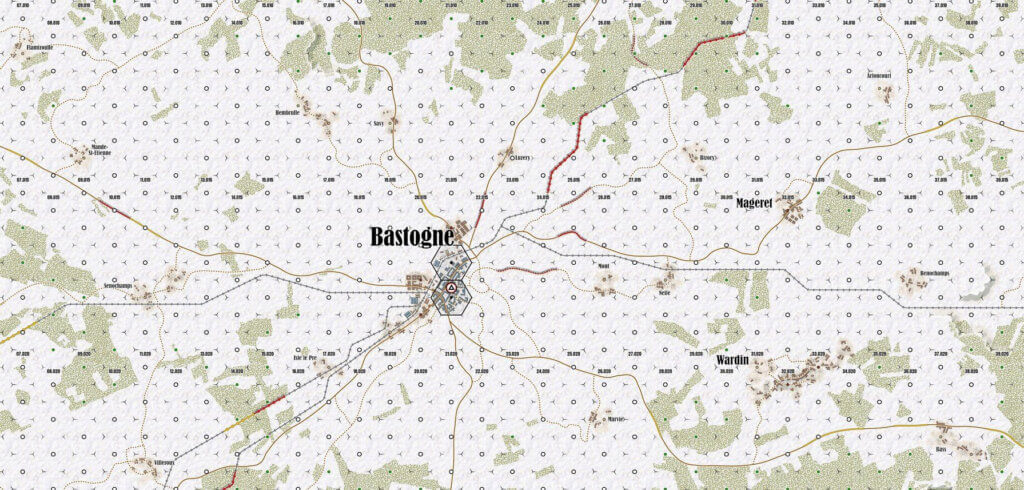 Race For Bastogne simulates the German XLVII Corps attack across the Our River through the 110th Infantry Regiment, the delaying actions by Combat Command Reserve, 9th Armored Division, and Combat Command B, 10th Armored Division, followed by the defense of Bastogne by the 101st Airborne Division. The game covers the night of 15 December to the night of 25 December 1944. The German initially commands three "divisions" and the American two "divisions" on two maps laid end to end.
Components
Grand Tactical Series (GTS) 2.0c Series Rules
Race For Bastogne Exclusive Rules
Rules Summary
TRC/TEC set
Divisional Charts set
Off-Map Display & Turn Record Chart

Two single-sided 22″ x 34″ maps
One double-sided 8.5″ x 11″ map
Eight counter sheets (5/8″)
Four 10-sided dice
Game box and lid
---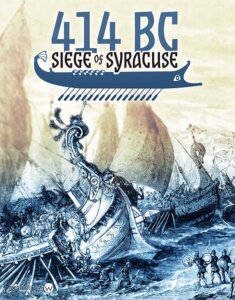 The third and final on the list of three publishers and three wargame preorders:
414 BC: The Siege of Syracuse is the second in Worthington Publishing's Great Sieges game series. The other titles are 1565: Siege of Malta & 1759: Siege of Quebec.
These games are designed for easy setup, quick game play, and can be finished in under an hour. Game marker placement is shown on the game board. Command orders and cards are used to shorten the rules. Developed for solitaire play, this game requires you to make great decisions based on good strategy, keeping your wits about you when orders do not turn out well, and pressing on to victory.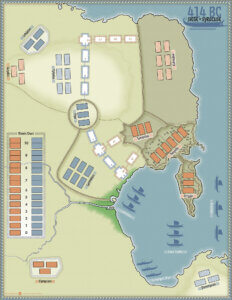 Game play is centered around using Field Commands to issue orders by the Athenian and Syracusan commanders to defeat each other. Either side can be defeated by their morale falling too low. The game allows you to play either side against a solitaire opponent that has 3 levels of difficulty.
Pick the side you want to be, Athenian or Syracusan, and then shuffle the solitaire card deck for your opponent. The card mix used by the solitaire opponent differs from game to game so no two games play alike.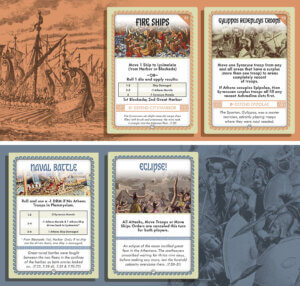 Each commander (solitaire or player) can issue one order per game turn from their Commands available. Your order is carried out based on your strategy and current situation faced. Your choice can cause multiple actions and reactions with results that cause troop eliminations, morale reductions, and events to occur.
Details
Players: 1-2
Play Time: 30-60 minutes

Ages 14+
Complexity: 3/10
Components
Box
Hard mounted game board
2 Sets of troop markers (one set per army)
1 Set of solitaire cards
Command decision cards

2 Field order books (one per army)
Rulebook
Custom plastic storage tray
Dice
---
Reserve your copy of these three wargame preorders today!
---
[ Browse the full Wargame collection ]